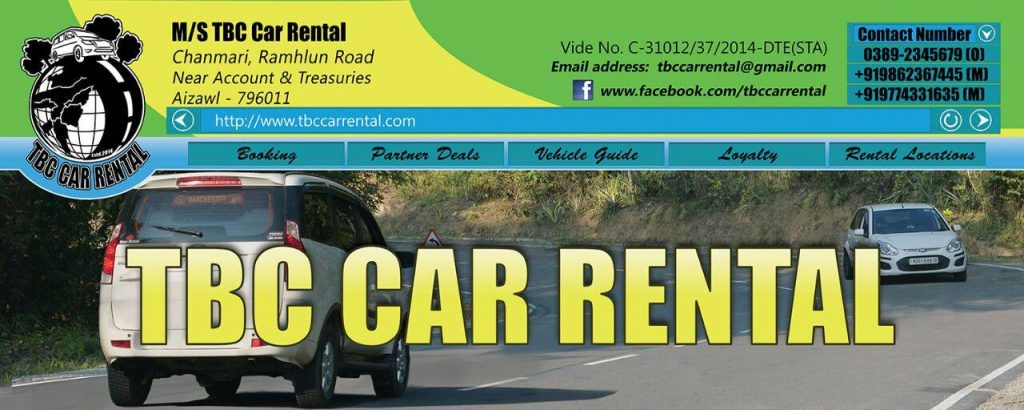 TBC Car Rental is launched in order to provide easy transportation in Mizoram with best deals and also best chauffers who have required expertise as well as experienced to drive around the hilly and rugged roads of Mizoram. Our office is located at he heart of capital city of Mizoram, Aizawl.
It is known that India's north east becoming a new tourist attraction as well as new business hub as India's Look East Policy. Further, Mizoram is the most peaceful state of all the seven sisters state.
Plus, as a part of our responsibilities towards the society, we sponsored the local Football club Ramhlun FC.